A young Russian woman fights along with the LGBTI community against a law that discriminates homosexuals. But her love relationship with her girlfriend will be put to test by this political commitment.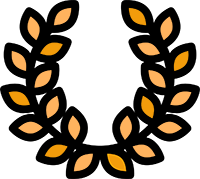 OFFICIAL SELECTIONS: IDFA/ ArtDocFest International Documentary Film Festival/ This Human World International Documentary Film Festival/ Riga International documentary film Festival/ International Film Festival Assen/ Diagonale Graz FF/ Boston LGBT film festival/ Amnesty International/ Krakow Film Festival/ Biografilm festival International celebration of lives/ Frameline 39 LGBTQ International Film Festival/ Oslo/Fusion International Film Festival/ Chicago International LGBT Film Festival/ MIX Copehnhagen/ DokumentArt International Film Festival/ KJU_POINT Film Festival/ Side by Side International LGBT Film Festival/ Barcelona Human Rigts Film Festival/ Joensou LGBT Film Festival
Olya's Love. What if your love becomes illegal?
This is a film about a lesbian couple living in Russia. Olya is a fighter and an active member of the LGBT-community. But her partner Galiya doesn't want to let politics rule her life.
Their love is strong, and they want to have a baby together. When Russian Duma launches their discriminating laws against homosexuals, Olya starts to fight even stronger.