Through the creations of various contemporary artists, the film rehearses an inspiring exploration of the relationship between nature, art and technology.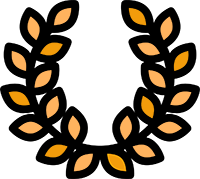 OFFICIAL SELECTIONS: Visions du Réel
Nourathar, Crossing the border between art and technology
Essence and light are the conjugated meanings in the title "Nourathar". In this documentary, this semantic composition, almost a chemical one, unleashes a series of creative experiences of young contemporary artists who apply and reinterpret the technologies of today with art works that are as ingenious as they are thematically provocative.
Among the branches explored by these creative minds are graphic art, animation, film, theater, sculpture and robotics. But what unites this curious sample of artists is their inconceivable awareness of the physicality of the artwork, a condition that allows them to concentrate on the ideas that this superficial layer tries to bring to the epidermis of the aesthetic situation.
By exploring the relationship between nature, art and technology, this inspiring film invites us to reflect on topics such as globalization, human interactions, the virtuality around us and the new expressions that human beings can use to approach the phenomena that surround us.