Paula embarks on a spiritual quest in Newport, forging connections with sex workers who, shielded by animation, bare their souls and share their unvarnished truths.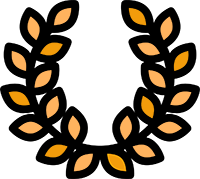 AWARDS: Best Animation. Wimbledon International Short Film Festival/ Best Animation Documentary. Factual Animation Film Festival
OFFICIAL SELECTION: Wales International Film Festival/ Women X/ Cardiff International Film Festival/ Worcester Film Festival/ London International Documentary Film Festival/ Independent Film Awards/ British Animation Film Festival/ Santiago del Estero Film Festival/ Festival Internacional de Cine por los Derechos Humanos/ Grito de Mujer Film Festival/ Turku Animaton Film Festival/ British Shorts Film Festival/ Patmos Cinema Festival/ Officine Social Movie Film Festival/ Sole Luna Doc Film Festival/ Animaphix Film Festival/ Cartoons on the Bay/ Anibar International Animation Festival/ International Animated Film Festival Tindirindis/ Macau International Short Film Festival/ One Step Film Forum/ Warsaw Animation Film Festival/ Rising of Lusitania Animadoc Film Festival/ Impropria/ International Short Film Festival - Short Form/ Kino Otok Film Festival/ Animatou Festival/ International 2 Sides Short Film Festival/ Canlandıranlar Festival
Not for money, not for love, not for nothing - Intimacy, Shadows, Resilience
This animation dives deep into the concealed realm of the sex industry, unveiling the raw and poignant experiences of its workers. Blending innovative animation to ensure confidentiality, the documentary exposes authentic reflections of women who grapple with self-worth, morality, and isolation. Guiding our journey is Paula, a spiritual sojourner in Newport, determined to rescue women ensnared in webs of exploitation, control, and societal judgement. As Paula delves into their lives, we hear Jo's tale of emancipation from a pimp's grip, Chelsea's internal battles with self-worth, Rachel's ethical dilemmas, and Amelia's haunting solitude. Through their narratives, the film sheds light on the resilience and vulnerability of women navigating life in the shadows.