Sault Ste. Marie I-500 is an annual snowmobile race held in Michigan, United States. After two years of cinematic involvement, the filmmakers make a portrait of three families that prepare to face the challenge of this symbolic race.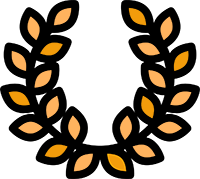 AWARDS: Region Nyon Special Prize. Visions Du Réel/ Best Cinematography. New Orleans Film Festival
OFFICIAL SELECTIONS: Viennale/ True/False Film Festival/ BAMcinemaFest/ Hotdocs Film Festival/ American Film Festival/ New Orleans
"Northen Light" The life beyond a snowmobile race
The lives of three families change profoundly in the north woods of Michigan, where winters are unforgiving, jobs are hard to come by, and the line between living life and merely surviving is razor-thin.
In this film we witness all this set against the backdrop of a town's annual snowmobile race. Beyond the loud, explosive action of this race, we discover a picturesque community marked by genuine devotion and hard work–breakfasts before dawn, prayers before dinner, and naps after the night shift.