Shot in secret and with exclusive access to the interior of the PKK guerrillas in Turkey, this documentary makes visible the version of the conflict from the side of this armed Kurdish group.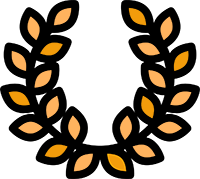 AWARDS: Signis Award. Festival International Signes de Nuit in Berlin/ Golden Palm Winner. Mexico International Film Festival/ Mediterranean Film Festival. GRAND PRIX AWARD
OFFICIAL SELECTIONS: Istanbul Kurdish Culture and Arts Festival/ Ankara Film Festival - CANCELLED DUE TO CENSORSHIP IN TURKEY/ İstanbul Film Festival – CANCELLED DUE TO CENSORSHIP IN TURKEY/ Documentarist Istanbul Doc Days/ Montreal World Film Festival/ International Documentary Film Festival, Turkey– CANCELLED DUE TO CENSORSHIP IN TURKEY/ Türkisches Filmfest Ruhr/Stockholm International Film Festival/ Van Axtamara Film Days/ DOK Leipzig/ Fes5val dei Popoli/ Festival Cinéma Méditerranéen de Bruxelles/ Babel Film Festival/ Copenhagen Kurdish Film Festival/ Tüpisch Türkisch Filmtage/ Visions du Réel/ Trento Film Festival/ DocsBarcelona/ Terror im Blick/ Festival Solidarity and Coopera5ve Economy/ Atlantida Film Festival/ World Cinema Amsterdam/ Douarnenez Film Festival/ Zakopane Mountain Film Festival/ Bansko Film Festival/ Kathmandu Mountain Film Festival/ Interna5onal Exile Film Fes5val/ Society of Visual Anthropology Film and Media Festival
North. The guerrilla war in Turkey
This is a feature-length documentary about one side of the war going on in Turkey for decades: the PKK guerrillas. Shot in secret, "North" is the world's first documentary made with inside access to the PKK within Turkey.

To date, the PKK has lost over 30 thousand of its members in combat against the Turkish State. What is the PKK's perception of the state, justice, and authority? What constitutes the foundation of their relationship to the people?
How did the Kurdish movement evolve over the years into a battle for freedom founded on the women's rights movement? How do the guerrillas who have been living under wartime conditions for 40 years manage to survive all year round in the harsh outdoor living conditions in the mountains?