Since Evelin's amputation of both legs, friends abandoned her. She is stuck in her apartment for years now, moving only between the kitchen, computer, TV and bed. She tells her story herself and, through archive footage, we also see Evelin in her previous life as a man 25 years ago.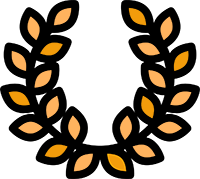 AWARDS: Audience Award. Regional Filmnight Filmfest Dresden/ Audience Award Category Documentary Film. Kurzsuechtig Leipzig
OFFICIAL SELECTIONS: DOK Leipzig/ Imperfectu. Int. Film and Gender Studies Festival/ International Queer Film Festival Merlinka
No One Misses Me! The testimony of a different body

In her small room, Evelin stands up from the wheelchair by herself and manages to sit on her bed without help despite having both legs amputated.
From there, she begins a monologue-testimony of her day to day and explains the small maneuvers she has to do to make her way in a tedious daily life that does not go beyond watching television, preparing something in the kitchen or sitting in front of the computer.
Discovered old videotapes show her previous life as a man 25 years ago: the GDR no longer exists, but not everyone manages to gain a foothold in the unified Germany.