After serving on the war front in Ukraine, Oksana Yakubova wages an invisible struggle with post-traumatic stress disorder and panic attacks. Can one live normally scarred by war?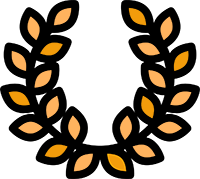 AWARDS: DOCU DAYS Ukraine – DOCU/ RIGHTS Award/ International premiere – DOK Leipzig 2018 – International Competition. Best Eastern European Documentary
OFFICIAL SELECTIONS: Verzio Doc/ Festival Dei Popoli/ Kasseler DokFest/ Watch Docs Poland/ DOKER Moscow/ Planeta Doc Brasil/ Szczecin European Film Festival/ Film Festival Diritti Umani Lugano/ Planeta Doc Brazil
No Obvious Sings. A female soldier in Ukraine
Behind the videos of Ukrainian soldiers fighting on their territory over the past few years, there are many unsung heroes with deep war wounds.
Through the case of Oksana Yakubova, Ukrainian filmmaker Alina Gorlova shows the vulnerable side of these soldiers and their inner silent struggle to lead a normal life despite the demons they bring from the battlefield.