Trapped in the structures of a destructive family, with no help from the outside world, a mother and a daughter embrace the fight to unveil a family history of sexual abuse and demand justice.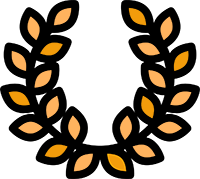 AWARDS: Best Student Documentary. IDFA/ Winning Starter Filmpreis of the Town of Munich/ Best German Documentary. Dokfest Munich
OFFICIAL SELECTIONS: Hotdocs/ DOKfest Munchen/ Fünf Seen Film Festival/ First Steps Award/ Kasseler Dokfest/ LaDOClectures/ Ljubljana International Documentary Film Festival/ Zagreb Dox/ One World International Human Rights Documentary Film Festival/ International Human Rights Film Festival Albania/ Guth Gafa International Documentary Film Festival/ Nominated for the Grimme Award
No Lullaby. The reconstruction of a horrifying family history
People who are sexually abused have one thing in common with the rest of us: we would all rather believe it never happened.
That's how Tina Reuther managed to keep going for 50 years, right up to the moment she hears the devastating truth from her daughter Floh, 18 years old at the time. Five years later, Floh made her accusation before a court of law.
With the help of a playwright, director Helen Simon has created an ingenious and tension-laden reconstruction of Tina's horrifying family history spanning three generations.
The old photos of Floh, conversations with one of Floh's friends, and the monotone voice-over reading aloud chilling court reports substantiate the tragedy of a damaged young woman who made a brave decision – and lost everything.