When no one sees them, two men repair parts of the Dutch railway even in the most hidden corners. But how does this hard work affect their personal lives?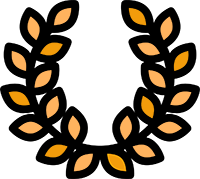 OFFICIAL SELECTIONS: Open City Documentary Film Festival London/ Docfeed Eindhoven/
NPO Cultura/ 40th edition of Short Film Festival Open Air in Grenoble/ DokLeipzig/ Medialibrary/ Visions du Real MediaLibrary
Nightlight. Fire on the railroad tracks
Nightlight is a cinematic portrait of Cees and Hakki. A Dutch and a Turkish man who have been working together at night as welders on the Dutch railway for the last 16 years.
They travel to the most isolated locations of the country to weld together the broken and damaged parts of our railway infrastructure.

We experience the intensity of their hard physical labour, the estranged atmosphere of the dark and industrial work locations and we see the effect that this type of work has on their personal lives.