In the midst of the rapidly evolving landscape of gentrified Bushwick, the lives of an enigmatic pigeon keeper, a bold webcam model, and a man besieged by ghosts inexplicably intersect, weaving a tapestry of shared humanity.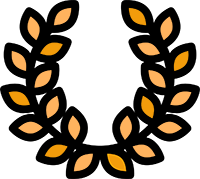 AWARDS: Best Editing. IndieWorks Best of Fest/ Fear No Filmmaker Award/ Special Mention. Promofest Short of the Year
OFFICIAL SELECTION: BAMcinemaFest/ Sheffield Doc Fest Doc/Player/ New Hampshire Film Festival/ Fear No Film/ IndieWorks Year 7/ Promofest Short of the Year
Neighborhood - Connection, Gentrification, Resilience, Metamorphosis
In the pulsating heart of Bushwick, a neighborhood under the relentless siege of gentrification, we encounter three compelling strangers, each navigating their distinct paths. There's a pigeon keeper whose solitude is his fortress, a webcam model asserting her identity in the digital realm, and a man whose existence is persistently shadowed by unseen ghosts. Their stories, disparate yet connected, intertwine subtly within this urban labyrinth. As Bushwick transforms, their lives resonate within its changing heartbeat, revealing an intricate narrative of resilience, identity, and unspoken connection in the face of societal metamorphosis.