This beautiful film ventures to take a closer look at the naked body and the fragile spirit that lies within it. The film approaches people as sculptures, presenting them in all their glory, their sadness, their longing.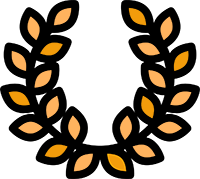 OFFICIAL SELECTIONS: Dok Leipzig/ Flahertiana
Naked Beauty. A beautiful portrait of the human body
For thousands of years the human body has been mapped, drawn, moulded, hewn in marble and stone, cast in bronze. An attempt to hold onto it for a brief eternity, but also to understand it.
In "Naked Beauty", Mario Schneider portrays four people who share at least one thing in common: they are nude models who place their bodies at the service of art.
They plunge out of sight from our fast-moving world and re-emerge naked in the middle of a quiet room, remaining in a single pose for minutes, for hours, each protagonist becoming a living sculpture.
This is where a relationship begins, a relationship that has often been the subject of film stories: the nude model and the observer, who in this case is both artist and cinemagoer.