In only six minutes, a little boy portrays his domestic universe. A younger brother, his grandparents, his most technological toys. In short, the contemporary world as seen from childhood!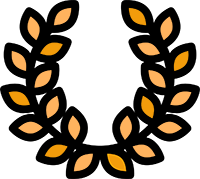 OFFICIAL SELECTIONS: Best Film. Family Feedback Film Festival/ Best Film. Tropfest NZ/ Best Experimental Film (Platinum Award). Hollywood Film Competition/ Best Short Film (Bronze Award). LA Shorts Awards/ Best Short Film (Honorable Mention).NYC Indie Film Awards/ Award of Merit. Elevation Indie Film Awards
My Little Brother. The world as seen by a little boy
From the beginning of this short film, the voice of little William, an eloquent boy, narrates everything he sees around him.
His little brother playing with an iPad, his grandmother trying to get to grips with her laptop or his grandfather comfortably reading the morning newspaper.
Fleeting and funny, the short film shows a little-seen child's perspective on technology and how from a young age we relate to the devices that inhabit our homes.