In the privacy of their homes, seven parents of LGBTI individuals talk about their life-changing experiences of leading a family in the midst of a deeply conservative society.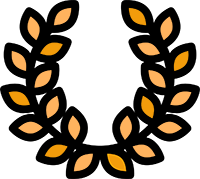 AWARDS: Jury Special Prize. Filmamed Documentary Film Festival/ Best Documentary Audience Award. Boston Turkish Festival Documentary & Short Film Competition/ Theme Award. Flying Broom Women's Film Festival
OFFICIAL SELECTIONS: ISTANBUL International Independent Film Festival/ Warsaw Turkish Films Week and Film Market/ Nar Film Festival/ International Eskisehir Film Festival/ Flying Broom Women's Film Festival/ Ege Documentary Film Days/ Istanbul Documentary Days/ Balıkesir Cinema Days/ International Documentary and Short Film Festival of Kerala/ MedFilm Festival/ London Open City Docs Film Fest/ Lemesos International Documentary Film Festival/ DokuFest International Documentary and Short Film Festival/ Montreal World Film Festival/ Thessaloniki International LGBTQ Film Festival/ Bodrum Turkish Films Week/ Nuremberg International Human Rights Film Festival/ Cape Town & Winelands International Film Festival/ Pravo Ljudski Film Festival Sarajevo/ "Filmreihe Tüpisch Türkisch" Cologne Turkish Films Week/ This Human World - Vienna International Human Rights Film Festival/ EU Human Rights Film Days/ Merlinka International Queer Film Festival/ One World Romania International Human Rights Documentary Film Festival/ London Human Rights Watch Film Festival/ Munich Turkish Film Days/ Multicultural Film Festival/ Paris Turkish Films Festival/ International Youth Film Festival/ Teen International Shorts Festival/ International Labor Film Festival

My Child. When my child is an LGBTI individual
The camera turns on and seven human faces sit in front of us. With courage and their eyes wide open, this group of adults slowly begins to tell us about their experience of learning that one of their children is gay, lesbian or transgender.
Using these direct interviews, director Can Candan composes a documentary that shows a point of view rarely seen in this field: the point of view of the parents of LGBTI individuals.
Set in Istanbul, Turkey, the testimonies of these courageous interviewees take on added value as they live in a society known for its convervadurism and homophobia.
Their experiences are inspiring testimonies of people who have had to change their outlook on life in order to maintain a united and tolerant family.