A lone man begins to play with the objects left in this apartment. As ephemeral characters and dances come to life, the absence of a woman who has just vanished becomes more evident.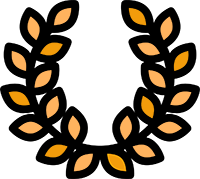 OFFICIAL SELECTIONS: Visions Du Réel/ Slamdance Film Festival/ Un Festival Trop Court/ Ann Arbor Film Festival/ GIFF/ REIJKJAVIK FILM FESTIVAL/ Alcine/ ZUBROFFKA, INTERNATIONAL SHORT FILM FESTIVAL/ Mediterranean and Europe Film Festival/ L´Arternativa/ Frontera Sur/ Northhampton Film Festival/ Aguilar Film Festival/ Videoformes/ Mecal/ Go Short/ Doker Moscow International Documentary Festival/ Athens International Video and Film Festival
Contemporary Moving. A game with objects
When the relationship of filmmaker Teo Guillen with his girlfriend ended at the end of 2015, his life was filled with an emptiness that grabbed him inside and didn't let him
start his life alone, an emptiness that he began to fill with things.
Those "things" were the germ of this experimental short film. Teo was disoriented, pissed off, alone and surrounded by junk, things of him and hers that crowded into the corners of what was their home.
He then began to move them around and naturally began to play with them.