This documentary takes a look at Europe through the eyes of a six-year-old child, Terra. A beautiful film that questions our perception of borders and territory.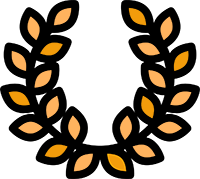 AWARDS: Best Documentary. Tuzla Film Festival/ Best Documentary, Director Peace Award. Gothenburg Independent Film Festival
OFFICIAL SELECTIONS: International Film Festival Rotterdam/ Makedox/ Sarajevo Film Festival/ Dokufest/ Review of Slovenian Documentary Film/ Festival of Slovenian Film/ Manaki Brothers/ Let's Cee Film Festival/ Ljubljana International Film Festival/ Free Zone Belgrade/ Trieste Film Festival/ Zagrebdox& Balkanfilmtage/ Neisee Film Festival/ Gothenburg Independent Film Festival/ Underhillfest/ Festival Intergalactique De L'Imae Alternative/ Macedonian Film Festival/ Balkan Florence Express/ One World/ Oro Na Balkany/ Madeira Nature Film Festival/ Slovenian Film Days
Mother Europe. The old continent seen through the eyes of a girl

Born in the Balkans, but raised as a citizen of the world by her Cuban-Macedonian father and Slovenian mother, little Terra quickly learned about borders.
She goes on a journey through former Yugoslavia with her family, encountering numerous remarkable characters with interesting stories, and tells us her innocent but intelligent, already experienced view of the continent that is not at all as united as it would apparently like to be.
She looks at Europe through the eyes of a small child from the Balkans. Though this journey, Terra may easily shatter our preconceptions about where we live.