A poetic exploration of the eastern Pyrenees in Catalonia, the home of a population of men and women smaller than usual.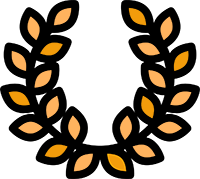 OFFICIAL SELECTIONS: Visions Du Réel/ Documenta Madrid/ Festival Gollut/ Mediteran Film Festival/ L´Alternativa
Moradores, The small inhabitants of the eastern Pyrenees
In the first minutes of "Moradores", a carousel of photographs passes before our eyes as if cataloging an inhospitable mountainous landscape, almost illegible. It is the eastern Pyrenees, in Catalonia, an area where human beings smaller than usual have lived here for centuries. They are called "the dwarfs".
Far from the curious look of a fair attraction, the approach of filmmaker Albert Busquets is poetic and, to a certain extent, evasive. A suspense enhanced by the bucolic atmosphere of the place accompanies us all the time, while we hear from the voice of a woman a kind of anthropological report of ancient origin.
The positivist document tries to explain the past, present and uncertain future of the "dwarves", the "last" inhabitants of these forgotten lands.