The journey of a blind guitarist in "pacified" Uganda, counterpointed by testimonies from survivors of Joseph Kony's LRA atrocities.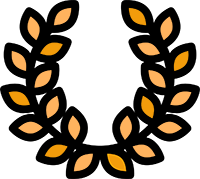 AWARDS: Special Jury Award. Torino Film Festival/ Best Film. Festival of African, Asian and Latin America Cinema/ Best Documentary. EtnoFilm Fest, Special Mention. Mediterraneo Video Festival/ Young Jury Prize. IsReal Festival/ Special Jury Prize. Documentaria Noto
OFFICIAL SELECTIONS: Signes de Nuit/ Premio Marcellino De Baggis/ Marfici/ Arkipel/ Ariano International Film Festival/ Visioni Fuori Raccordo/ Detour Festival del Cinema di Viaggio/ Cinéma Verité Iran International Documentary Film Festival/ International Film Festival of Oranjemund / Babel Film Festival/ CinePalium Fest/ Docfeed/ Parnu Film Festival/ Doc/It Professional Award
Moo Ya, The journey of a blind man to nowhere
Opio is a blind man who lives in an isolated African village. He spends most of his time sitting and listening to his land, full of mystery and a bloody past.
But one day, without any apparent reason, he decides to leave.
Conceived as a sort of sci-fi documentary setting in a far world that we believe to know very well, but actually it's still mysterious, this captivating film reveals an Africa that still beats in its tragedies through the portrait of an extraordinary character.