Through the director's comments on observational images filmed in Lebanon, Iraq, Egypt and Tunisia, this documentary teaches us to read the past and the present of the Middle East through the statues and monuments that invade public places.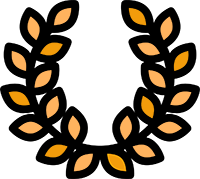 OFFICIAL SELECITONS: Visions du Reel/ Ayam Beirut Al Cinema´iya/ Medfilm Festival/ Arquiteturas Film Festival/ Watchdocs/ DocuArts/ LussasDoc/ Musee de Neuchatel/ Aflam Mudem/ Sursock Museum.
Monumentum. The rigid beings of a volatile region
How to read the history of a country through the iron or stone monuments that men raise in public places? It is the premise of Lebanese director Fadi Yeni Turk to make this film. Through careful reflections on the images that rest on the epidermis of the city, Turk builds an intelligent essay on the history of the Middle East region.
Beginning with his native Lebanon, where different political and religious groups erect their monuments in the territories they control, Turk then moves to countries that recently changed their regime. There, in main squares, museums and walls, lie those rigid beings, images that confirm the legendary saying that history is written by the winners, making the losers invisible.