As the multiracial population increases in North America, mixed race blood cancer patients face the challenge of finding bone marrow donors. This educational documentary tells their stories.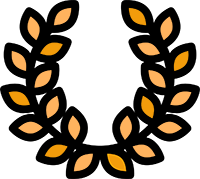 AWARDS: Audience Award. Toronto Reel Asian International Film Festival/ Best NW Feature. SpIFF/ Grand Jury Award, Best Documentary Feature Film. Houston Asian American Pacific Islander Film Festival/ People's Choice Award. VAFF/ Audience Award. CAAMFEST/
OFFICIAL SELECTIONS: HIFF/ Vancouver International Film Festival/ MSPIFF/ Cleveland International Film Festival/ Los Angeles Asian Pacific Film Festival/ San Diego Asian Film Festival/ Leo Awards Nominee
Mixed Match. When being mixed race is a matter of life and death
This documentary is an important human story told from the perspective of mixed race blood cancer patients who are forced to reflect on their multiracial identities and complex genetics as they struggle with an impossible search to find bone marrow donors, all while exploring what role race plays in medicine.
With the multiracial community becoming one of the fastest growing demographics in North America, being mixed race is no longer just about an identity, it can be a matter of life and death.