In remote areas of Cambodia, Miss Rain, a woman haunted by her tragic past, makes a journey to the place where she lost her relatives during the genocide, thirty years earlier. An intimate look at a life caught between past and present, struggling with its spirits and ghosts.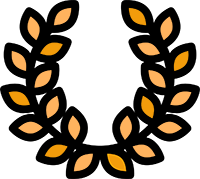 OFFICIAL SELECTIONS: Viennale/ Visions Du Reel/ Lisbon and Estoril Film Festival/ Festival Jean Rouch
Miss Rain. A woman between the water and the shadows
Miss Rain is surrounded and shielded by water. Her brother constantly searches for her between the lakeside village and the meanders of the river. Whether she bathes or moves on the water to fish, she is reassured, in harmony with the world. As the rainy season approaches and the floating dwellings have to leave the mainland, Miss Rain remains alone in her cabin among the reeds.
The earth sends her back to her nightmares. For her, the forest is the place where the devil gravitates. More than 30 years ago, under the Pol Pot regime, her whole family was killed in the woods and her mind never healed. Her dreams are always filled with shadows and fire. The staging of this story, simple and captivating, and the construction of the narrative, along the water, allow to be closer to the characters and to seize the aftermath of the Khmere dictatorship.
This film, like Miss Rain and her brother, is haunted by a past that cannot come to the surface, which remains lurking in the shadows of the Cambodian forest and the dark night, interspersed with flaming torches.