In an unorthodox sanctuary in the Catskills, Mike Osterhout's Church of the Little Green Man defies convention, challenging perceptions of faith with provocative performance art.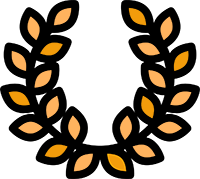 AWARDS: Oregon Documentary Film Festiva
OFFICIAL SELECTION: Woodstock Film Festival/ Bushwick Film Festival/ Tallgrass Film Festival/ Oregon Short Film Festival/ Oregon Documentary Film Festival/ Chicago Underground Film Festival
Mike Osterhout & the Church of the Little Green Man - Provocative, Sacred, Connection
Born in the East Village's vibrant 1980s scene, the Church of the Little Green Man is no ordinary church. Its stripper pole and eccentric rituals, masterminded by artist Mike Osterhout, subvert religious norms. Far from the typical pews of Sullivan County, New York, this restored historical church bursts with raw, irreverent energy. While some may cry blasphemy, for its dedicated congregation, it's a haven of free expression and connection. Mike's passion lies in creating connections and crafting a space where boundaries are pushed, and the sacred meets the profane.