Northwest of Mexico City, there is one of the most biodiverse natural microcosms in Latin America. This is a kaleidoscopic approach to the Guadalupe Dam Basin.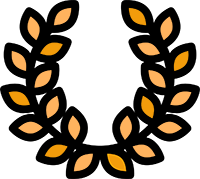 AWARDS: BEST CINEMATOGRAPHY. Festival International de Film Etnografic Zlatna/ BEST FILM. International Environmental Film Festival/ HONORABLE MENTION DOCUMENTARY CATEGORY. THIRD PLACE IN THE SHORTS CATEGORY. Films for the Forest/ BEST FOREIGN SHORT ECODOCUMENTARY – RUNNER UP. TiNai Ecofilm Festival/ MENTION OF THE JURY. Shortfilm Contest of the Waterlat-GOBACIT/ BEST DOCUMENTARY. Festival de Cine del Sur
Metamorphosis. The portrait of a natural microcosm
The Guadalupe Dam watershed, northwest of Mexico City, is a region of great biodiversity.
It is a source of oxygen, drinking water, timber, food, medicinal plants and cultural elements for the inhabitants of the Valley of Mexico and Toluca.
Home to an important part of the Otomí ethnic group, it is also home to a peculiar inhabitant: the mountain salamander, a micro-endemic species of amphibian, unique in the world and in danger of extinction.
This short film is a subtle and necessary portrait of this rich microcosm and a call to preserve these threatened natural lungs of our planet.