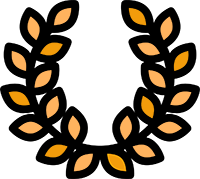 AWARDS: Winner for Best Experimental Feature Documentary. Festival Internacional Cine de Autor Guadalajara Mexico/ Honorary Mention. Kasseler Dokfest
OFFICIAL SELECTIONS: DOK Leipzig/ Revelation Perth International Film Festival Australia/ Puff festival Hong Kong/ Filmfest International Madrid Spain/ Kew Gardens Festival of Cinema New York City [nomination best feature documentary]/ Byron Bay Film Festival Australia/ Eindhovens film festival/ Millenium Filmfestival Bruxelles/ German International Ethnographic Film Festival
Melanie. Reenacting the life of a model
The model on the 1970s cardboard box of an inflatable hair-dryinghood looks a little shy; somehow not eager to be a model. This triggers filmmaker Susanne Helmer to start an experiment by guessing how this woman's picture appeared on this hooddryer box and what kind of life she led.
And then, after searching for the model, to compare these suspicions with the real lifestory. The imaginary, suspected life -partly played by the filmmaker herself- is leading the documentary story and sometimes provides the film with a feeling of playing a game.
The visual means to create both fiction and documentary are similar: family photographs, home-video's and filmscenes, pictures of houses, rooms, streets; consequently intensifying the notion that not only in fiction but also in documentary the representation of reality and truth is very much constructed.
The result is a stylish, humorous and almost surrealistic film about human life in general, a vanished past era, and contructed realities.