Film footage from the era is interwoven with interviews with music lovers to make a portrait of Maxine Sullivan, the tireless African-American jazz singer who inspired an entire generation.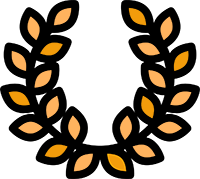 AWARDS: Honorable Mention. American Film and Video Festival/ Honorable Mention. Sinking Creek Film Festival
OFFICIAL SELECTIONS: Melbourne Film Festival
Maxine Sullivan: Love to Be In Love
This film is a lyrical film portrait of the once famous, and now, largely forgotten jazz vocalist Maxine Sullivan. Sullivan won fame in the 1930s with swing renditions of traditional songs like "Loch Lomond" and "Annie Laurie."
By the late 1930s Sullivan became one of the foremost women in jazz. A black, female vocalist in America, she inspired a generation of young musicians like Ella Fitzgerald. Though largely absent from the jazz scene in the 1950s, she returned to perform in the late 1960s, at one point turning out an album every three months. She never retired and continued to work till her death in 1987.
Film footage, vintage photographs, reminiscences by jazz luminaries, as well as Sullivan's wonderfully seductive music are used to tell her story and document her place in jazz history. Featuring interviews with pianist Marian McPartland of NPR's Piano Jazz and tenor saxophonist Scott Hamilton (Blue Note Records).