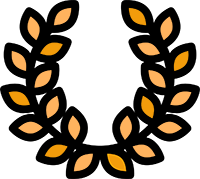 OFFICIAL SELECTIONS: IDFA/ Festival Paaspop, Schijndel/ Effect Festvial, 's-Hertogenbosch, the Netherlands
Mattanja Joy, A rebirth of a singer

All eyes in the Dutch recording industry are focused on Mattanja Joy Bradley. She's a Radio 3FM Serious Talent, and top DJ Giel Beelen describes her as one of the best singer-songwriters in the country. Accompanied by her dog Opa [Grandpa], she crisscrosses the country in an old bus, traveling from radio sessions to concerts, and from family visits to meetings with her management.
The fact that these people want to have a say in what she does with her time and her songs definitely takes some getting used to. While she's trying to find her way in this new life – with a new band, a new house and a new bed – she visits London, the place she spent her turbulent teenage years, hitchhiking and squatting.
Returning to London, it all comes flooding back to her: how she fell in love like never before at 17, to a boy who later turned out to be violent. Then she started using drugs, until a near-death experience put her back on track. But she still finds it difficult to decide how candid she should be about her former life in her new one.