Paul Leeming and Pauls Irbins, two civilians who are preparing to be sent to Mars in 2024 by a private organization, imagine what their voyage to the red planet will be like.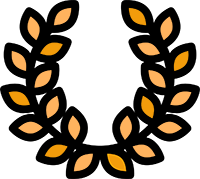 AWARDS: Honorary Mention. DOK Leipzig
OFFICIAL SELECTIONS: Montreal International Film Festival/ Visions du Reel/ Film School Fest Munich/ CPH:DOX/ Imagine New York Science Film Festival/ Kasseler Dox Fest/
"Mars Closer" They look at us from outer space
In 2024, a private company plans to send a group of people to Mars in order to establish the first human settlement on another planet.
The protagonists of this science fiction short film are Paul Leeming and Pauls Irbins, two of the people shortlisted to board the spacecraft.
Both of them look at us in the face to tell us how they imagine this astral adventure, a trip without a return ticket.