Malek, a Tunisian girl, wants to be a professional fencer when she grows up. Along with her best friend, Malek strives daily to impress her master. During this challenge, new sensations awaken in her essence.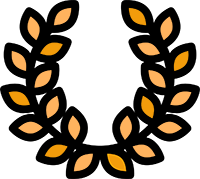 AWARDS: Best Short Documentary. Ekko Short Film Awards/ Best Short Documentary, Best Script, High Concept Award. Universal Martial Arts Film Festival
OFFICIAL SELECTIONS: IDFA/ Fidadoc/ Buster Film Festival/ Mumbai Film Festival/ Cairo International Womens Film Festival/ Nahal International Film festival
Malek Means Angel. When a girl allows herself to feel and to fight

With the smile of an angel and the will of a warrior, Malek is far from an average eleven year old girl. Striving to one day become a professional fencer, she spends every day training alongside her best friend Yassmine in a working class neighbourhood in Tunis.

But contrary to her stoic friend Yassmine, Malek is constantly caught up in her eagerness to prove her worth. Together with the rest of the fencing class, Malek and Yassmine are training intensively to live up the expectations of their Master and take the top medals in an upcoming fencing competition.

The film explores the life stage of a child, who's on the tipping point to teenage hood with an emerging sexuality and a newly developed awareness of the opposite sex.