Illustrated by a stunning cinematography, a group of experts warn of the serious social, economic and environmental consequences that will take place if the current pattern of consumption on earth does not stop.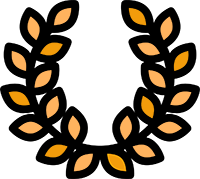 AWARDS: Cinematography Award. A Show For A Change Film Festival/ Social Impact Award. A Show For A Change Film Festival
OFFICIAL SELECTIONS: Innsbruk Nature Film Festival
Living The change, Inspiring stories for a sustainable future
How can we conceive a world without electronics or air travel? What might seem like an incredible thing could happen in only a couple of centuries when fossil fuel reserves fall drastically due to the relentless increase in consumption demanded by today's civilization.
What concrete actions could make a difference in our goal of having a more sustainable economy on a planet with finite resources? This is precisely the question that faces this revealing and educational film about a crushing but apparently invisible reality.
The great difference between Living the Change and other documentaries on the subject is the historical perspective on human's relationship with nature, a past and a present marked by our harmful cravings for domination. Can humans change our attitude in the future to at least ensure our survival?