Valzeina, an isolated village in Switzerland. Within a house run by the government to retain rejected asylum seekers, a group of immigrants remain in a legal limbo in their desire to enter the "promised land".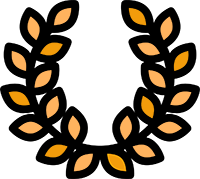 AWARDS: Jury Prize, Gran Prix UNHCR. Festival International Du Film Des Droits de L´Homme/
OFFICIAL SELECTIONS: FSFF/ Eberswalde/ Docudays/ Solothurn/ Milano International Film Festival/ Kathmandu International Film Festival/ Brescia International Film Festival
" Valzeina Life in Paradise" On the border between the Promised Land and the void.
A big house in the small village of Valzeina, in Switzerland, serves as a government shelter and social center for asylum seekers whose cases have been rejected.
Today, one of four of the inhabitants is an "illegal foreigner". In this context, the workers of the center try to help them to appeal the cases, while the villagers do what they can to integrate them into the community.
The microcosm that we inhabit in Life in Paradise is the metaphor par excellence of how the "civilized" world manages those who want to enter its territory. A sample of the privileges of the west world, and how its politicians want to protect the «Paradise».