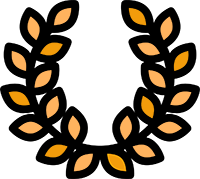 AWARDS: Asian Media Award. Asian American International Film Festival/ Emerging Filmmaker Award. CV FilmFest - Los Angeles Asian Pacific Film Festival
OFFICIAL SELECTION: Sundance Film Festival/ Zurich Film Festival/ Reel Asian International Film Festival/ Hong Kong International Film Festival/ SDAFF
Linsanity, The story of basketball sensation Jeremy Lin
During his childhood in Palo Alto, California, Jeremy Lin was always in contact with the basketball because it was his father's hobby, but what he never imagined is that he would eventually become an NBA superstar. This documentary examines the whole career of this great player, a story of faith, family support and perseverance to overcome the toughest moments.
From his first glimpses piloting his high school team to the crest of his popularity during the 2011-2012 season playing with the New York Knicks, the film delves into the key episodes of this story through the testimony of Lin himself and those of his relatives, colleagues and experts.
The appearance of an injury at the beginning of his career, the insults and discriminatory attitudes of some racist groups and the challenge of moving from anonymity to being the center of attention are some of the difficulties shown in this great film that finally lead to an inspiring end.