A grandmother and her grandson struggle to save the photo shop that both operate in Tel Aviv, a place that houses a unique photographic legacy of the history of this city.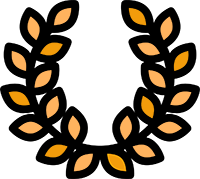 AWARDS: Audience Favorite. Hot Docs Canada/ Winner. Doc Leipzig Film Festival/ Best Film. DocAviv Film Festival/ Winner. Montenegro Film Festival/ Winner. Shanghai TV Festival/ Student Jury Award. One World Film Festival/ Audience Award. Berlin Jewish Film Festival/ Winner. Doc Edge Film Festival/ Audience Award. Krakow Film Festival
Life In Stills, A photo shop that fights against oblivion
At the age of 96, Miriam her grandson Ben run the same photo shop that she opened many years ago with her husband Rudi, a photographer who captured the most important moments in the history of Tel Aviv. But now this space that protects a valuable photographic archive is threatened by a project to build a new commercial building.
Grandmother and grandson embark on a struggle to save a shop that has become, more than a business, their home. During their attempts to draw attention of as many people as possible to their cause, we get to know this quixotic couple while they discuss their dilemmas, fears and daily aches.
While Ben pushes towards the future, Miriam deals with the loss of memory and other limitations of the old age, but together they achieve small great victories in their mission. Achieving a beautiful portrait of filial love, Life In Stills reminds us of the importance of memory and the power of images to reinterpret our lives on a daily basis.