The people in the Estonian village of Pähkla have grown old since Uudu last saw them. Now he visits them once more – as a ghost, for Uudu died a long time ago.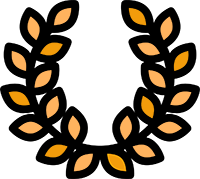 AWARDS: Unconventional Storytelling Award. Cheap Cuts Documentary Film Festival/ Young Filmmaker Award. Annual Award of AV Division of Stonian Cultural Endowment/ Best Short Film. Perugia Social Film Festival/ Special Mention. Jihlava International Documentary Film Festival
OFFICIAL SELECTIONS: POFF Shorts/ EFTA Awards/ Go Short/ Baltic Frames Film Festival/ Olhar de Cinema/ Sarajevo Film Festival/ Doc Leipzig/ Cineast/ Indiecork/ Tirana International Film festival
Lembri Uudu. A ghost returns to his Estonian village
Till Estonia's re-independence in 1991, Pähkla village in Saaremaa had a kolkhoz which provided jobs for all the villagers. Lembri Uudu also worked in a kolkhoz as a tractor driver.
But after the collapse of the Soviet Union, the kolkhoz was disbanded, most of Pähkla's villagers lost their jobs and Uudu died.
But sometimes it happens that a person's real vital force arises after his death. Lembri Uudu died at such a right time that he became a hero who still gives villagers the power to live and keeps the kolkhoz united.