The appearance of Leo "Bud" Welch on the American blues scenario at his 81 years of age took the fans of the genre by surprise. The film documents this phenomenon drawing a portrait of an inescapable voice native to the mystical Mississippi.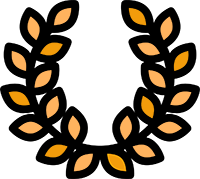 OFFICIAL SELECTIONS: Clarksdale Film Festival/ Noida Film Festival/ International Festival Sarajevo "Sarajevo Winter"/ Oxford Film Festival/ Queens World Music Festival/ Dingle Film Festival/ Festival de Cine de San Lorenzo/ Asbury Park Music & Film Festival/ Crossing Europe Filmfestival Linz/ Bentonville Film Festival/ Ethnocineca International Documentary Film Festival/ Festival de Cine de Portoviejo/ Buddha International Film Festival/ Frederick Film Festival/ Cayman Islands International Film Festival/ Grossmann Fantastic Film & Wine Festival/ Ciudad del Este Independent Film Festival/ Great Message International Film Festival/ Bangkok Thai International Film Festival/ Hofer Filmtage/ Naples International Film Festival/ Clones Film Festival/ Oregon State International Film Festival/ Cuzko Underground Cinema Festival/ Coronado Island Film Festival/ Doc'n'Roll Film Festival London/ Sierra International Film Weekend/ NEO International Film Festival/ North Carolina Film Award/ Four Seasons Film Festival/ RapidLion – South African International Film Festival/ Vienna Sugar Blues Festival/ Arizona International Film Festival/ Musikfilmtage Oberaudorf
Late Blossom Blues, Conquering the Blues at 81 years of age
In a small but picturesque open-air jazz festival, a manager warns the sound technician that for tonight's show he will only need a guitar and two microphones, one for the drummer and another one for the great Leo "Bud" Welch. And frankly, that's all he needs to master the stage.
The previous one is one of the scenes of this musical portrait about a jazz star that began to shine in the autumn of its life. Having become known at age 81 thanks to his friend and manager Vencie Varnado, the phenomenon of Leo spread throughout the United States abruptly.
But what stopped Leo for so many decades to come out and what secret is hidden inside his bent but strong body to maintain the energy that makes him move on his anticipated tours through the most iconic blues stages.
From the mystical lands of Mississippi to the snowy territories of Minnesota, just like a jamming session, this documentary improvises answers to these questions with an austere and intelligent portrait on a character framed in the history of the genre.