Immersed in a forest on the island of Corsica, a veteran shepperd wanders among animals and a woman confronts her visions of another world. The night, specters and an ancestral gift. Everything is mixed.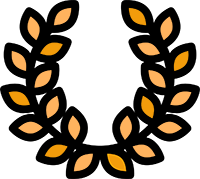 OFFICIAL SELECTIONS: FIDMarseille/ FIAC/ Le Lieu unique/ Cinémathèque de Corse/ Institut Français/ Galerie 404/ Festival des Films Du Monde/ Festival Silhouette/ Raindance Film Festival/ Corsica.doc/ Rencontres Cinéma/ Rencontres cinématographiques
Last dream in Petra Bianca. Apparitions in a forest
In this experimental short film premiered at the prestigious Fid Marseille, in France, filmmaker Lisa Reboulleau goes into the heart of the island of Corsica, in a dense forest, to rehearse a dreamy film.
Through the reflections of a veteran shepperd of this territory, from Reboulleau's point of view we become witnesses of how the real becomes strange, as in a dreamlike dimension.
The mystique of the forest emerges, as do the life experiences of the only man who seems to understand this woman - the filmmaker - someone who has the gift of seeing apparitions in the midst of this landscape of the possible.