As farmland is becoming scarce, large corporations secure their control through the land grabbing business. This documentary explores the serious consequences of this growing trend around the world.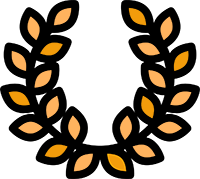 AWARDS: Green Warsaw Award. Docs Against Gravity Film Festival/ IDFA Amsterdam. Nominierung Oxfam Global Justice Award
OFFICIAL SELECTIONS: Human Rights Film Days/Ankara/ Escales Documentaries Film Festival/ Human Rights Human Wrongs Film Festival/ AlimenTERRE Film Festival/ One World/Bratislava/ Festival Cinéma du Sud/ Another Way Film Festival/ Filmtage/ MOLDOX International Filmfestival/ Biodiversity Festival/ Transatlantyk Festival/ Hongkong - Goethe Institut Screening/ Pelicam Internatinoal Film Festival/ Cinemambiente Turin/ Seoul Human Right Film Festival/ Human Rights Arts & Film Festival/ Green Film Festival/ Europe on Screen Film Festival/ Cinema Planeta/ Environmental Film Festival/ International Documentary Film Festival Millenium/ Afrika Film Festival/ 18th annual One World Documentary Film Festival/ Human Rights Human Wrongs/ UNAFF, Uno-Festival/ Nature Film Festival/ Cambridge Film Festival/ Vukovar Film Festival/ Fünf Seen Filmfestival/ Docville Festival
Land Grabbing. The farmland and the new colonialism

Farmland is becoming more and more valuable – and scarce. After the financial crisis in 2008, the global financial capital discovered the business value of farmland.

Through "land grabbing" the rich of the world try to secure access to the world's most important resource. Profit is prioritized over agricultural values – to the detriment of framers and soil.
The documentary portrays profiteers and victims of this new colonialism. Their self perception could not be more different. Some speak of healthy economics, of securing world-wide food supply and of prosperity for all.

The others tell stories about eviction, enslavement and the loss of their economic foundation. Kurt Langbein and Christian Brüser show what this has to do with us. It is EU programs which fund mega plantations for green fuel and sugar production.