Interspersing footages of the present and the past of Finland, this experimental short film uses various editing techniques to reflect on Lament, an oral tradition in this country.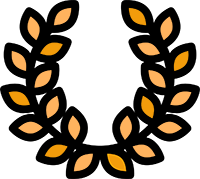 OFFICIAL SELECTIONS: IDFA/ Ortsgespräche/ Affected Words, Xcèntric el cinema del CCCB/ Magic Media – Media Magic/ Affected Words, IMPAKT Center for Media Culture/ Do you remember? Finnland Institut/ LFIVA, International Festival of Video Art Buenos Aires/ EYE Filmmuseum/ Krome Gallery/ Gemeentemuseum Helmond/ Kunstpalais
Lament, Song For Transitions. An experimental short about a popular song
Lament is an age-old oral tradition that combines singing and weeping.
All over the world, women traditionally sang and still sing these songs at transitional moments in life such as funerals and weddings, upon the departure of a loved one going off to war, or simply to commiserate about the hardships of life.

This documentary was made after a workshop organized by the artist during her a stay at Suomenlinna, Helsinki, Finland, in 2010, for which the lament singer Pirkko Fihlman was invited to teach the nearly forgotten Karelian ancient techniques of lamenting.