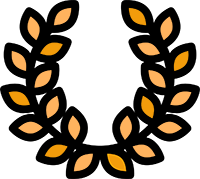 OFFICIAL SELECTIONS: Dokfest Munich/ DocsBarcelona/ Sheffield Doc/Fest/ DocsBarcelona+Medellín/ Vukovar Film Festival/ Barbican/ Milano Film Festival
Falciani's Tax Bomb, The biggest financial scandal in Europe
In 2006 Hervé Falciani subtracted more than 15,000 files from the HSBC bank's database during the time he was hired as supervisor of the financial transaction system in Switzerland.
The information contained the identities and exact amounts of the accounts of thousands of bank customers who committed fiscal fraud by illegally moving part of their money to bank accounts in tax havens elsewhere in the world.
The implications of the leak of this list later became the biggest financial scandal in the history of Europe and Falciani came to be at the center of the controversy, for some as a hero, for others as an opportunist informer.
This film is born of a careful investigation that counts on the testimonies of people who were in the center of the storm at financial, juridical and mediatic level, including an exclusive interview to Hervé Falciani himself.