Seen through dreamy black and white images filmed in 35 mm, the inhabitants of a rural microcosm in Georgia, United States, live surrounded by Kudzu, an omnipresent climbing plant that never stops growing.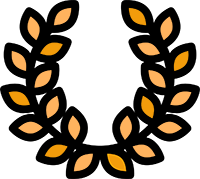 AWARDS: Best Film. ZagrebDox/ Best Documentary Short. LA Film Festival/ Best Short Film. Indie Grits Film Festival/ Best Experimental Film. Crossroads Film Festival/ Big Sky International Documentary Film Festival Artistic Vision Award/ Grand Prize for Documentary. Black Maria Film Festival/ Special Jury Prize. Indie Memphis/ Long Film Award. Florida Experimental Film Festival/ Best Southeastern Film. Lookout Wild Film Festival
OFFICIAL ELECTIONS: NY Film Festival/ South by Southwest Film Festival/ Slamdance Film Festival/ Black Maria Film Festival/ Big Sky Documentary Film Festival/ Wexner Center for the Arts/ Brattle Theater (Balagan Films)/ Raindance Film Festival/ Indie Memphis Film Festival/ Full Frame Film Festival/ Cucalorus Film Festival/ Chagrin International Documentary Film Festival/ Hot Springs Documentary International Film Festival/ Ogden Utah Blue Planet Film Festival/ Rome International Film Festival/ Trondheim, Norway, Nasher Museum of Art/ Duke University/ Strange Beauty Film Festival/ New Jersey City University, Newark Museum/ Hoboken Historical Museum/ AMC 9 Cinema/ Orange Film Society/ Sussex County Community College/ University of Harford/ The University of the Arts in Philadelphia/ Madison Arts and Cultural Alliance/ Lascauz Victor Theater/ Savannah College of Art and Design/ Pittsburgh Filmmakers/ University of Colorado/ University of Delaware/ Des Moines Art Center/ Rhode Island School of Design/ Bennington College/ Schnitzer Cinema/ University of Oregon/ The Berrie Center/ Ramapo College/ Virginia Museum of Fine Arts/ Monmouth University/ The American University of Rome/ University of Wisconsin/ The Alabama Filmmakers Co-op/ Colgate University/ Ann Arbor Film Festival/ Riverrun Film Festival/ Florida State/ Athens International Film Festival/ Crossroads Film Festival/ LA Film Festival/ Charleston International Film Festival/ National Gallery of Art/ Third Experimental Film Forum/ Wild and Scenic Film Festival/ Flex Film Festival/ ZagrebDox/ Lookout Wild Film Festival/ Antimatter Film Festival
Kudzu Vine. The omnipresent climbing plant of the south
A train paves the way to the mythical Georgia, in the south of the United States. The scene captured in granulated black and white 35 mm reminds us of the first films ever made; a nostalgic feeling that remains with us for what is next.
This film treatment chosen by director Joshua M. Gibson makes this rural fresco surrounded by a leafy and omnipresence climbing plant called Kodzu, a landscape that gravitates between beauty and terror.
Turned into a plague in the region, the Kodzu grows anywhere and does not stop breeding. The audacious look that the film proposes allows us to discover how the inhabitants of this area manage to coexist with their invasive neighbor.