A filmmaker discovers what happened to the dream of who was his next-door neighbor 16 years ago, a man who built an ocean-going yacht in his back garden.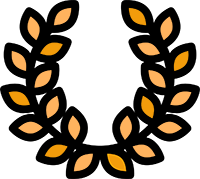 OFFICIAL SELECTIONS: Cheap Cuts Documentary Film Festival/ LSFF/ Ocean Film Festival World Tour/ Sheffield Doc Fest/ Crystal Palace International Film Festival/ Doc Heads
Kiwi Breeze. The amazing dream of my next-door neighbor
His friends and family thought it would never happen, but after 9 and a half years, Steve Kermode finally completed the ultimate DIY project. Steve had spent almost a decade, building a 44ft ocean going yacht in his back garden and was ready to set sail to his native New Zealand with his family.
Growing up on a quiet residential street in south London, filmmaker Ruari Muir, had always remembered his unusual boat-building neighbour. 16 years later, he finally catches up with the Kermode family to find out what happened on their epic journey.