An exorcist, a horse breeder, a stuntman. These are just some of the amazing characters you will meet at the electric and surreal Sonepur fair in India.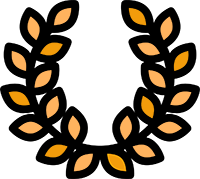 AWARDS: Best Mid-Length Documentary. Hot Docs Film Festival
OFFICIAL SELECTIONS: Thessaloniki Film Festival/ Festival du Nouveau Cinema/ Visions de Reel Film Festival
Kings of the Wind & Electric Queens. A surreal fair in India
The Sonepur fair in India, with its whirlwinds of dust rising from the ground, is the opportunity for a gigantic carnival where each is going to give itself in representation for the pleasure of day spectators, pilgrims in ecstasy, in search of shivers and signs of good fortune.
As in a western, men with gleaming black mustaches lead nervous horses, adorned for the demonstration, others drive wild motorcycles, while some organize outrageous parades. Each has its rituals, prayers, its methods to accumulate and master the energy of the party, both mechanical and organic, magic and electric.