This film, winner of the Grand Prix of the prestigious Cinéma du Réel, documents the life of the young soldiers who swarm a military city in the middle of the Californian desert.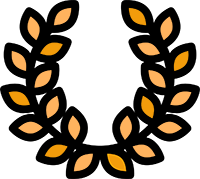 AWARDS: Grand Prix. Cinéma du Réel/ Mention Spéciale Du Jury. Zurich Film Festival/ Audience Award. Detour Festival/ Margaret Mead Film Festival/ Filmer à Tout Prix
OFFICIAL SELECTIONS: Doc en Mai/ Sarajevo Film Festival/ Milano Film Festival/ DMZ DOCS/ War On Screen/ Margaret Mead Film Festival/ Mois du Doc/ RIDM
Killing Time. Between boredom and war
Deep in the rocky Californian desert lies a small military town named Twentynine Palms. Neighbouring a large marine corps base, it welcomes troops coming back from Iraq and Afghanistan all year around.
On leave or already back to training, these young man kill time by themselves, among brothers in arms or with their family, in a surrounding constantly reminding them of the warzone they just left behind.
The banality of everyday life shows how difficult it will be for these men to reclaim a life that will seem forever foreign.