In this film, the simple life of the astronomer Bernardo Riedel, a telescope maker, is interspersed with galactic opportunities such as the enigma of black holes, the study of a possible new planet and the vision of a star cluster called "Kappa Crucis".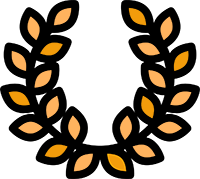 AWARDS: Best Cinematography. Mostra SESC de cinema/ Popular Jury Award. Festival internacional de curtas de São Paulo/
OFFICIAL SELECTIONS: Semana dos Realizadores/ Mostra de Tiradentes
/ Visions du Réel/ InScience/Festival internacional de curtas de Belo Horizonte/ Goiânia Mostra Curtas/ Cine Cipó/ FrontDoc/Bogoshort/ Mostra de celebração 120 ano de Belo Horizonte/ Mostra Itaú Cultural/ Mostra de Cinema – Verão Arte Contemporânea
Kappa Crucis Floating in outer space on my rooftop
The veteran of astronomy Bernardo Riedel arrives at his humble house carrying a long tube that, later, will become one of the famous telescopes that he has been manufacturing for many years in his hangar in Belo Horizonte.
Seeing them from a nearby mountain, Bernardo complains about the twinkling lights of the city, an image that they call "progress", he mentions with disdain, as that light contaminates our sight to see beyond the terrestrial atmosphere.
This documentary has the kindness to capture the preciousness of Bernardo's microcosm, his home, his workshop, the table where he eats everyday, and tell the story of a simple man who dreams of extraordinary worlds that are beyond our understanding.