Today, more kids are going to adult prisons with longer sentences in the United States. This films poses a serious look at the way the criminal justice system treats youth crime.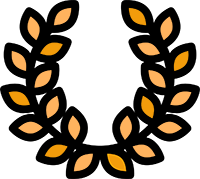 AWARDS: Jury Award for Best Documentary. Beverly Hills Film Festival/ Pass Award. The National Council On Crime & Delinquency/ President's Award. National Mental Health Association/ Cine Golden Eagle Award For Excellence/ Special Jury Award for Best Documentary. San Luis Obispo International Film Festival/ Slate Award for Best Documentary. California Independent Film Festival/ Special Jury Award for Feature Length Documentary. Urbanworld Film Festival/ U.S. International Film and Video Festival Certificate For Creative Excellence
OFFICIAL SELECTIONS: IDA Awards Nominee
Juvies. Youth crime and the unjust system
Juvies is a serious look at kids being tried as adults. Narrated by Mark Wahlberg, Juvies asks: Who are they? What in their past led them to get caught in the criminal justice system?
And, finally, is trying kids as adults the best solution we have to solve the problem of youth crime?
The stories highlighted in Juvies show how each child falls into the criminal justice system – a system, which has evolved into a style of vending machine justice.