Bhanu and Bhuntu, two young Indian women leave their villages to live and work in a suburban textile center. Through them, we discover the labor exploitation of many women in this industry.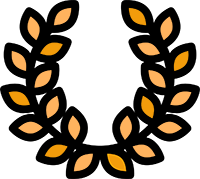 OFFICIAL SELECTIONS: Sheffield Doc/Fest/ Open City Film Festival/ Frontline Club/ Festival internacional de cine de los derechos humanos "El séptimo ojo es tuyo"/ Filmfest Hamburg/ IDFA/ Watch Docs Human Rights Film Festival/ Thessaloniki International Documentary Film Festival/ Millenium International Documentary Film Festival/ Sole Luna Doc/ Cinema Ecofalante Environmental Film Festival/ Pelicam International Film Festival/ Sole Luna Palermo Doc Film Festival
Jungle Sisters. New slavery in the Indian textile industry
In 2008 the Indian Government launched an initiative to train 500 million of the rural poor to work in its growing industrial sector.
Chloe Ruthven's thought-provoking film tells the story of two village girls, Bhanu and Bhuntu, whose induction into the working world is overseen by Orlanda, Ruthven's sister.
Orlanda works with a company that places girls into textiles factories to produce clothes for corporate giants such as Gap.
As Bhanu and Bhuntu travel to the city to take their places as part of India's business-friendly future, the reality of life on the factory floor forces all three of them to face questions of social justice, family loyalty and the role of corporate responsibility.