A street in St. Pauli, Germany, is home to a group of Latin American transsexuals who come to Germany to experience the freedom they are denied in their homeland. This is their story.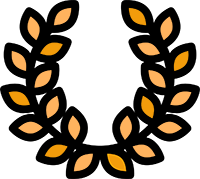 OFFICIAL SELECTIONS: Transgender Film Festival/ Documentales Bogotà/ Nordische Filmtage Lübeck/ IX Festival de Cine y Derechos Humanos DONOSTIA San Sebastián/ Dokumentarfilmwoche Hamburg
Jewels Of The Street. A very special women's microcosm
The jewels of the street are Eva, Kelly, Chiqui and many other men from Latin America who live in Jewelery Street on St. Pauli, Germany. They came to Hamburg because they can't live and work as freely in their home country as they can here.
The house in Schmuckstrasse and Donatella's bar are the first port of call for transsexual men in the Hanseatic city.
Behind the inconspicuous Wilhelminian style facade, only a few meters away from the glittering world of the Reeperbahn and the neon lights of the Große Freiheit, they have found a home for their very special women's microcosm.