Shot in different countries, between antipodes like South Africa and Colombia, this short documentary is a visual essay about the world of modern aviation.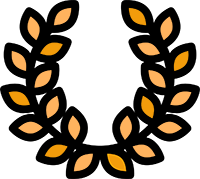 OFFICIAL SELECTIONS: Rencontres Internationales du Documentaire de Montréal/ RVCQ/ DOXA/ Niagara Integrated Film Festival/ Ciné Tapis Rouge au Brésil/ Ciné Tapis Rouge en Bavière/ Festival OFF Courts de Trouville/ Festival de Cinéma de la ville de Québec/ Festival International du Cinéma Francophone en Acadie/ Des Courts en Hiver - cinéma & Poésie
Island & Flight. A poetic short on modern aviation
this documentary poetically explores the universe of contemporary travel by air. The film looks at the world of aviation to capture the emotional feeling of being suspended 35 000 ft in the air, between a distant past and an uncertain future.
Narratively, the film is a collage of testimonials' discussing transit. The movie is a visual and collage of intimate moments filmed in and out of 16 airports around the world.
Seated by a window seat, the viewer is taken on a emotive journey onboard this giant island in flight. The film is the last part of a trilogy about the contemporary human transition.