This documentary gravitates between the past and the present of the people of the Ave Valley, an area whose history is marked by a voracious industrialization.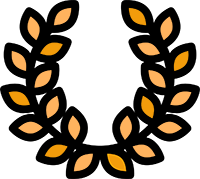 OFFICIAL SELECTIONS: Visions du Réel/ Festival Internacional de Cinema Independente de Lisboa/ Vienna International Film Festival/ Cinema Passos Manuel/ CineEco Festival Internacional de Cinema de Ambiente da Serra da Estrela/ Arquiteturas Film Festival/ Plateau Festival Internacional de Cinema de Cabo Verde/ Casa Viva/ BAFICI Buenos Aires Internacional de Cine Independiente/ Festival Cinematográfico Internacional do Uruguay/ Ethnocineca International Documentary Film Festival Vienna/ BIFF - Bogotá International Film Festival/ MIDBO - Muestra Internacional Documental de Bogotá/ Festival Margenes Barcelona, Córdoba, Madrid, México DF, Montevideo, Monterrey, Santiago do Chile/ Mostra do Documentário Português, Portugal/ Milano design Film Festival/ 360° Contemporary Science Film Festival/ Cinecipó - Festival do Filme Insurgente/ MAAILMAFIM/ ETNOFILM - Festival Etnografskog Filma/ Cineclube de Guimarães/ ECOZINE - Festival Internacional de Cine y Medio Ambiente de Zaragoza/ Cinemateca Portuguesa - Novíssimos do Cinema Português/ Brazilian International Labour Film Festival/ Mostra Cinetrabalho/ Mostra de Cinema Insubmisso/ European Art Cinema Day/ Nova Cinema/ Festival 3xDoc Madrid
Industrial Revolution. The ghosts of the factories at the edge of a river
The Ave Valley is, for more than a century, a territory seized by an imposing industry. Amongst ruins and operating factories, we descend the river on a journey alongside the banks of the present, unveiling the marks of thee past.