Nina, the director of the film, returns to her small rural village in Potosi, Bolivia. Around her, myths, rituals and stories behind the ancestral poetics resurface.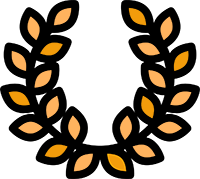 AWARDS: Special Mention. Arica Nativa/ Best Sound Script. Bienal Internacional do Cinemasonoro/ Honorable Mention. Amazônia Doc/ Winner. DocTV Latinoamérica
OFFICIAL SELECTIONS: Festival International du Film Ethnographique du Québec/ Muestra Internacional de Mujeres en el Cine y la TV/ MICGénero/ FINCA/ Arica Nativa/ Transcinema/ Latino and Iberian Film Festival at Yale/ Selección oficial del Festival de Cine de LASA/ Muestra Cine+Video Indígena/ Festival de cine latinoamericano de Sao Paulo/ FilmAmed - Diyarbakır
In The Whisper Of The Wind. Un viaje a la mística de Bolivia
The fantastic stories about the music of the rituals in the north of Potosí in Bolivia, are the perfect excuse for the return to the idyllic place of childhood.
Here where the director will face the uneasiness of the passage of time and uprooting finding more than one ritual, where music is a balm and a link with the mystic.