A ferry makes its way through the ice that floats somewhere in the Baltic Sea in the middle of a calm, dark night. Inside the boat, the passengers are part of an unusual musical.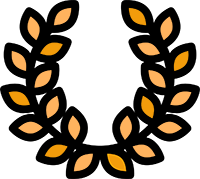 AWARDS: Videoverket Award for best film. Vårrullen Film Festival
OFFICIAL SELECTIONS: Göteborg International Film Festival/ Visions du Réel/Timishorts/ Hamburg Short Film Festival/ Festival of Nations Fest/ Film Leben Festival/ Raindance Film Festival/ Camden Documentary Festival/ Kasseler Dokfest/ Interfilm Berlin/ Exground Filmfest/ Konstanzer Kurz.Film.Spiele/ Rencontres Internationales/ Culture Unplugged
Icebreakers, Dancing on the ice of the Baltic Sea
Outside, the black night looks placid and silent. We only hear the ice gently hitting the metal hull of a ferry that crosses the sea. But inside the boat the environment cannot be more different.
In this atmospheric approach to life inside a leisure ferry, we can only have a sketch of apparently happy characters as they dance in a cabaret, in the corridors that lead to the cabins and while they sing in the karaoke sessions in a bar on board.