In his native Norway and across other European landscapes, this documentary follows the incomparable Tomas Espedal, one of the most prolific contemporary Nordic writers.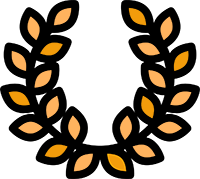 OFFICIAL SELECTIONS: Bergen International Film Festival/ Nordic Docs/ Human International Documentary Film Festival
I Want To Live In My Name. The autobiographical writer
As an early exponent of a new wave of auto-fictional writing, Tomas Espedal has established himself as one of Norway's most influential contemporary writers.
In this documentary we become intimate with Espedal as a writer and a human being, if such a duality is possible in the Espedal case.
Director and cinematographer Lars Erlend Tubaas Øymo follows the charming Espedal through life and writing, from hiking in the french mountains, journeys to Gran Canaria and Provence and at home with his aging father, always via his typewriter at home in Bergen.
The combination of Øymo's poetic and wild photography and music by Ketil Kinden Endresen, makes "I WANT TO LIVE IN MY NAME" a portrait that lives up to Espedal's self-proclaimed goal, to see what is beautiful.